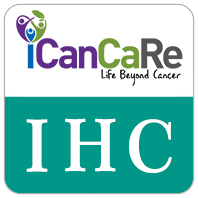 Tobacco Wellness and Oral Screening Center has been pioneered as a network of online Telemedicine solution to help both the doctors and the patients from tobacco epidemic. A holistic solution for wellness, care and rehab from tobacco, having means for capacity planning, integrated with technology to deliver services smartly, provide necessary resources and build the right infrastructure for effective delivery of services.

An end-to-end solution for complete well-being of a tobacco addict ranging from health screening, counselling to medical treatment & rehabilitation. With abundent motivation resources made available and a continuous engagement with tobacco addict, keeps the tobacco user on the tobacco quit journey. The systematic approach has now made, the quit goal which at fisrt seems to be far distant, readily achievable.
The integration of quantitative & qualitative health parameters with behavioural counselling along with maintenance & analysis of health records has shown to be highly effective in the field of tobacco cessation.
A 3-Phase approach to the problem of tobacco cessation includes health screeining with oral examination, counselling & mediacal consultation establishes evidence based treatment for successfully winning over the habit. Atleast eight sessions, four one-on-one session and four group sessions are required before a tobacco user can be declared tobacco free with protocol based assessment.

Personalized care is provided to each individual with approriate treatment based on the severity of addiction.